Accommodation for Walkers at Beverleigh Guest House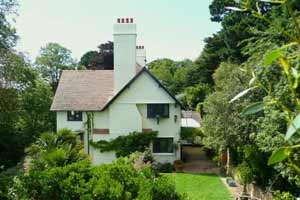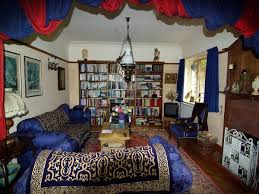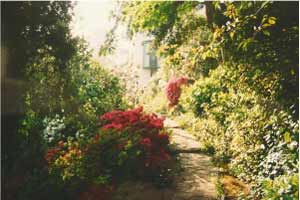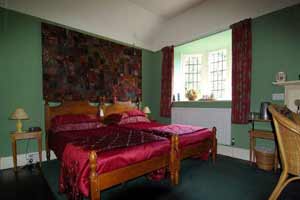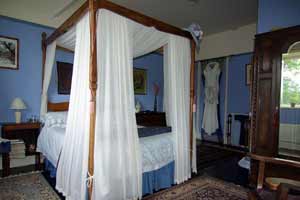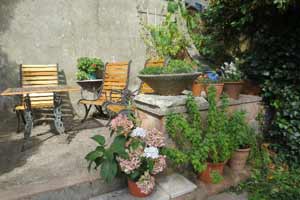 Minehead is where Exmoor meets the sea. Sitting on the very edge of the National Park, Minehead is ideal for lovers of the coast and the countryside. Minehead offers traditional seaside fun, with its promenade and long, sandy beach, and pebble beach near the harbour, which stretches for a mile and gives views across the Bristol Channel to Wales.
The South West Coast Path begins on the quayside in Minehead and winds its way around the coastline to Poole in Dorset: the start is marked by a huge sculpture of a pair of hands holding a map.Take a walk up The Parade to admire the vibrant floral displays and sample the cafes, pubs and restaurants. North Hill, where Exmoor National Park begins, dominates the town and its green slopes can be seen for miles around. It is just a short walk from the centre of town, so without venturing far you can enjoy the countryside and even spot red deer and Exmoor ponies.
Accommodation
Beverleigh Guest House is a classically beautiful example of Edwardian architecture, with many original features cared for and maintained by its proud owners Janna and Leo. Once you have parked the car and entered the house, you are welcomed by them, with a cup of tea, which is always nice after a long drive if you are just starting on your walking adventures, or here to take in the wonderful local surroundings. This truely is a haven of peace and tranquility, take a stroll around the gardens with its views and scented flowers, and feel the stress just disappear. The three spacious, sumptious and tastefully furnished bedrooms all have en-suite facilities. Should you wish to pamper yourself even further, book the room with the four poster and sit in bed looking over the stunning views from the windows.
In the evening, you can curl up on the chaise in the lounge and read up on where the next day is going to take you, will you exploring Exmoor, or are you starting a coast path adventure ? If this is the end point of your journey, you have saved one of the best til last. After a restful nights sleep, you have the unenviable choice of what to have for breakfast before the day begins, why not start the day with a fresh fruit-salad, local muesli, cereal or porridge with caramelised banana. Followed by full english - bacon, sausage, mushrooms,tomatoes and eggs or scrambled eggs with smoked salmon or omelette with mushrooms or cheese or kipper fillets, along with white/brown toast, toasted fruitbread and croissants Coffee (decaffinated) tea (green or fruit)? After, if you are even able to think about moving after this veritable feast, since you are up on North Hill and are walking the coast path, you have a head start on those who are beginning down on the seafront as the path wends its way up here, though you may just decide to sit and rest a little while longer here and wonder you could manage another nights stay before you set of on your epic journey. So many guests have come to stay just one night, and after being here, have decided to stay just one more....you may well be one of them
Things to do and places to see
Make a start on The South West Coast Path
Visit Exmoor
West Somerset Railway
The Quantock Hills
Excursions from the harbour (summertime only)

Tariff and Booking Details
For more information contact Leo and Janna on 01643 708450 or write to Beverleigh Guest House, Beacon Road, Minehead, Somerset TA24 5SE.
You may also contact Beverleigh Guest House by email or visit our website.
How to get to Beverleigh Guest House
From the main shopping street, turn into Blenheim Road, 1st left Marlet Road. At crossroads (War Memorial on left) cross "straight" into Burgundy Road. Follow hairpin - automatically you're on Beacon Road, once more turn sharp right into North Hill Road, where you can park your car on 2nd drive on right hand side. Please see the map below for directions