Accommodation for Walkers at West Titchberry Farm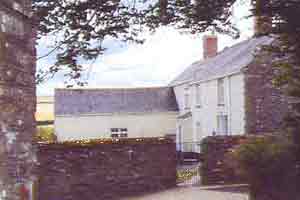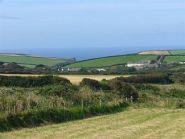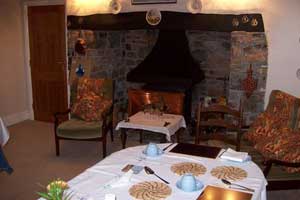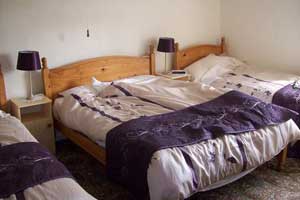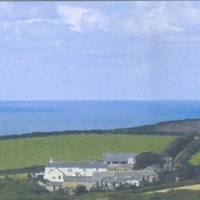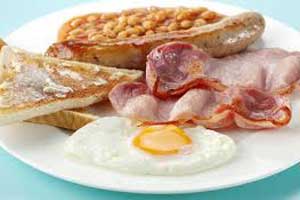 The Hartland and North Devon Heritage Coasts, together with the North Devon Biosphere Reserve, make up one of the finest protected landscapes in England. Some of the most spectacular coastline in the British Isles can be seen from Hartland Point. There are many wonderful vantage points for the walker and on a clear day there are wonderful views of Lundy Island which is famous for its colony of puffins. The South West Coast path circles the entire peninsula, plus there are plenty of shady lanes, sheltered footpaths, ancient bridleways and open moors to explore.
Accommodation
A stay at West Titchberry farm gives you the opportunity to stay in one of the most unspoiled landscapes in the country in an original 17th century Devon farmhouse located on a working stock farm. Its owners, the Heard family welcome you into their home as the tea tray served on arrival with home-made goodies will confirm. There are three rooms available; a double, a twin sharinga bathroom and toilet with a separate shower room, and an en suite family room. Each bedroom has those little comforts such as tea and coffee making facilities, clock/radio alarms, hairdryers, heaters and colour tvs. which make staying here like a home from home experience . On colder evenings a wood burning stove warms you in the lounge as you watch tv or read up on your next days walking. Free Wifi enables you to reach the outside world, should you really want to, although it gives you an opportunity to extol the virtues of where you are staying to envious friends. Should you not wish to break the tranquillity by going out to eat in one of the local towns, you have the option of a home cooked evening meal here at the farm, which can be booked in advance. After a restful nights sleep you awake refreshed and ready for a full farmhouse breakfast (other lighter options are available). If you feel that after such a feast you may still be peckish during the day a packed lunch can be made for you by prior agreement. Since the farm operate a pick up and drop off service to the coast path, why not take advantage of the amazing hospitality here, and stay a few days and explore the Hartland peninsula fully, many previous guests have done so, allowing them to enjoy this wonderful place for more than just one night, we are sure you will wish to do the same.
Please note that as a working farm West Titchberry are unable to accept pets.
Things to do and places to see
South West Coast Path

Hartland Village

Parish Church of St Necterns

Stoke,

Hartland Quay,

Hartland Abbey

Docton Mill gardens.

Local beaches at Hartland Quay and Bucks Mills

Nearest accommodation for helicopter departures to Lundy Island.