Wildlife Spotting
The Coast and Moor paths offer some of the grandest scenery the walker can encounter as well as diversions aplenty for wildlife enthusiasts.
Several estuaries will be skirted on the walk and a number of these are of international importance for their general habitat, particularly sand dune plants and reptile species, and over-wintering populations of wildfowl and waders oftentimes numbering in the several thousands.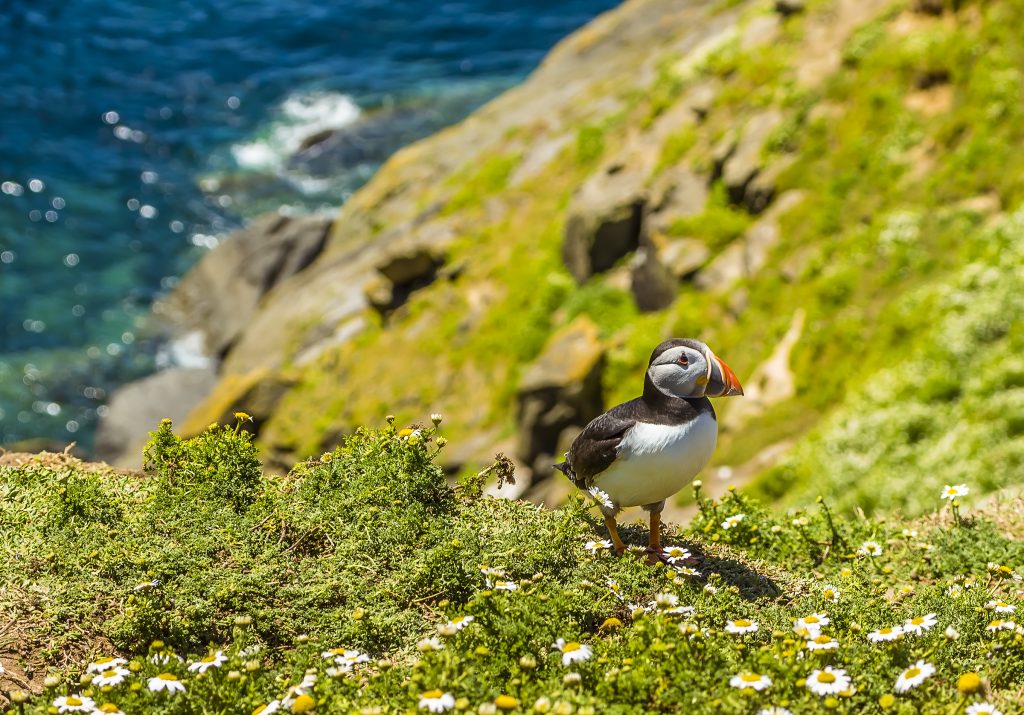 Here's what you can spot on your walks
Sea Birds:
Auk
Gannet
Cormorant
Shag
Many varieties of gulls
All these can be seen off many parts of the Pembrokeshire and South West coastal paths.
In the spring boat trips go out to the islands of Grassholm, Skomer and Skokholm. These three National Nature Reserve Islands offer some of the most spectacular sea bird watching in the UK, including some 32,000 nesting pairs of gannets. Pentire Point is a particularly good place to spot cliff-nesting gulls and auks.
Follow this link to see the most recently spotted animals in Cornwall.
Wildfowl & Waders:
Geese
Grebe
Egret
Redshank
Teal
Curlew
Godwit
Plover
Widgeon
And many more varieties, including rarities, can be seen along the estuaries and coastal paths, particularly in the spring and autumn when there are passage migrants. Especially good areas are Hayle, Tamar and Exmouth Estuaries, and Poole Harbour.
  Raptors:
Owls
Osprey
Harriers
Buzzard
Kestrels
Peregrines
Some of the great places to spot these are the Taw Estuary (SSSI) where raptors and diurnal owls can be seen. Look out for raptors at Coombe Martin and on the At Poole Harbour there are regular sightings of harriers and a pair of resident ospreys.
Other Birds:
Many varieties of inland songbirds abound on these walks. We must not forget the Cornish national bird… the Chough which can be seen on the Lizard Peninsula.
Butterflies:
Welsh fritillaries … in Wales!
Hairstreak
Marsh Fritillary
Scarlet & Jersey Tiger moths can be seen around the Exmouth Estuary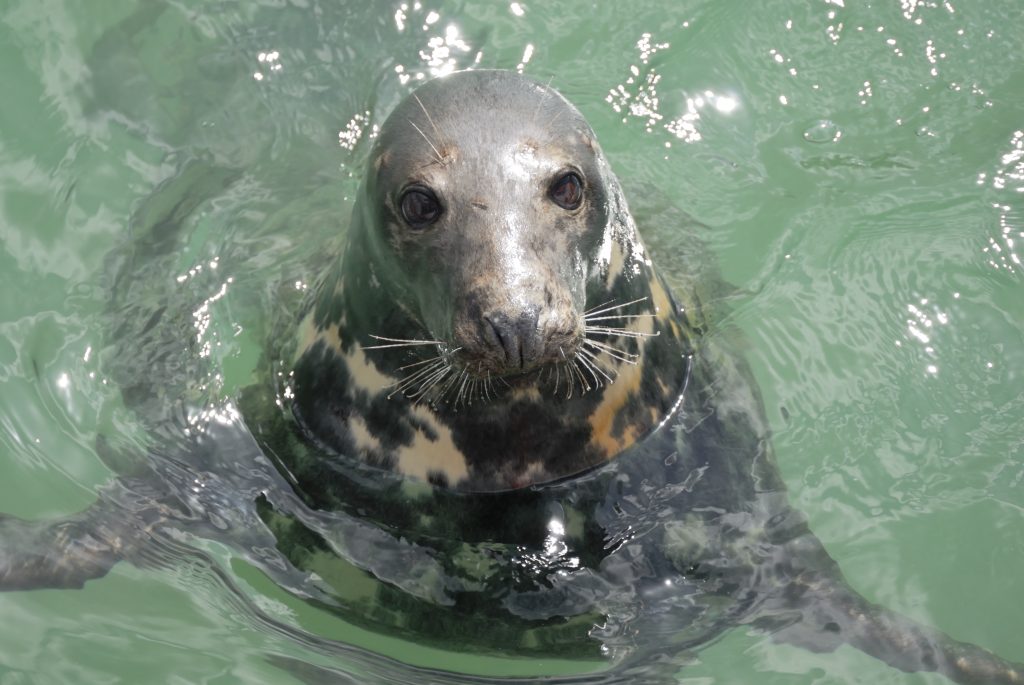 Mammals:
Grey Seals
Dolphins
Porpoises
Humpback Whale
Basking shark
Blue fin Tuna
You need to be eagle-eyed to spot some of these around the coast! Blue Fin Tuna have been spotted from Padstow right round to Plymouth. The Humpback Whale came to Cornish waters in late 2020 probably due to the abundance of sardines.
Mink
Water shrew
Bats
Wild Boar
Deer
Enjoying Forest and Moorland habitats.
Reptiles:
Lizards
Slow worms
Grass snakes
Adders
All these can be seen on all three walks. Sand lizards have been reintroduced in North Cornwall.
Flowers & Plants:
Seasonal wildflowers will delight the walker and the limestone stretches on the southern part of the walk give the right conditions for samphires and plantains.
Seaside flowers abound and, dependent of the time of year, spectacular shows and hidden rarities will delight the walker, especially thrift along coastal areas and heather on all three walks.
Of special note is the Meavy Oak, considered to be 950 years old, in the village of Meavy, near Yelverton. This village was used as a location for Steven Spielberg's film 'War Horse' and, is well worth the slight detour.
The rugged beauty of the Two Moors walk is celebrated in both English literature and English natural history. Writers such as Arthur Conan Doyle, Jane Austin, Henry Williamson and Michael Morpurgo will give you a flavour of the area and its history and you will quickly become steeped in the natural beauty that inspired these authors.