What direction should I walk the South West Coast Path?
The South West Coast Path stretches for 630 miles along the coastline of Somerset, Devon, Cornwall & Dorset and is one of the longest National Trails in the UK.  But why is it always described as Minehead to Poole?  Does this mean there is a right and wrong way to walk the path?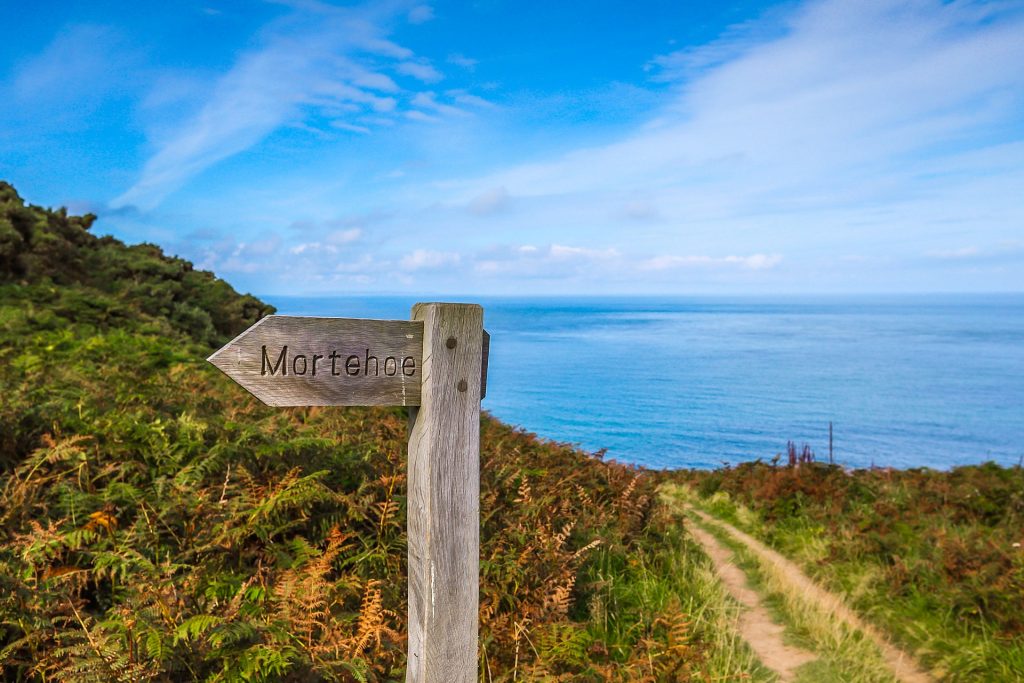 MINEHEAD TO POOLE OR POOLE TO MINEHEAD?
What do the guidebooks say?
There are many guides to the South West Coast Path ranging in detail and they all have one thing in common.  They start in Minehead in Somerset and finish at South Haven Point, Poole, Dorset.  In a roundabout way, you're walking North to South.  The South West Coast Path Association print a reverse guide.  But this is a companion guide to be used alongside their standard guide.
What do the experts say?
Luggage Transfers has been delivering on the South West Coast Path since 2009, so we like to consider ourselves a bit of an authority when it comes to this.  Each year, approximately 90% of our transfers follow the guidebook direction North to South, Minehead to Poole.
Why do so many people walk the Minehead to Poole direction?
Good question, which doesn't seem to have an obvious or definitive answer.  Over the years, we've heard many suggestions..
"The guidebooks are all written in this direction."
"If most people walk in one direction, then there's less stepping aside as you walk the narrower parts of the path."
"The North part of the path is the toughest, so you can get that out the way first."
"Towns and villages are closer together on the North coast, meaning you can build up your daily walking distances over time."
"Walking the same direction as others gives me the chance to chat to people for longer and make friends along the way."

Image courtesy of The South West Coast Path Association.
Can I walk it Poole to Minehead?
Of course you can, but it will take a little more planning.  Remember, all the guidebooks are written in the opposite direction, meaning all descriptions of routes will need to be either reversed or ignored completely.  The supplementary guidebook by the SWCPA is useful, but still requires a Minehead to Poole guidebook.  Due the volume of bags we move in the anticlockwise direction of Minehead to Poole, there is an additional charge for kit going in the opposite direction.  This varies upon area.
Click here to view our route guide and example itinerary for the South West Coast Path