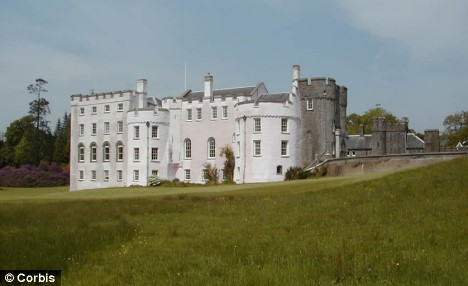 Picton Castle and Woodland Garden
Believed to be quite unique in Britain, Picton Castle is a half fortified manor house, and half fully developed medieval castle. From the outside it looks like an Edwardian Castle but on the inside, one finds that there is no inner courtyard or keep, but a succession of rooms typical of a grand country house. In the hands of the Wogans since circa 1295 - 1313, it is believed that it was Sir John Wogan Justiciar who built the present castle.
Today it remains in the possession of the Philipps family who are direct descendants of Sir John Wogan. During the 17th and 18th Centuries this family were very powerful in the local area and wielded very significant political, social and economic influence over every aspect of life. They owned large estates and were very philanthropic, with a particular interest in the charity school movement.
For garden lovers the Woodland Walk and Fernery would be reasons to visit on their own! Here you will find some of the largest and oldest trees in West Wales and a riot of colour provided by the ferns, wild flowers and shrubs from all corners of the world. Also not to be missed are the Rhododendrons, cultivated over the years by the Head Gardener of the estate, and including the species Eucryphia, Myrtles and Embrothium.
The general opening times are listed below but the house today is also a venue for various functions and events including weddings and opening times are dependent upon them so if you are planning a visit it would be advisable to check that you will in fact be able to gain access to the castle by calling 01437 751369 to confirm tour times or by visiting their website: www.pictoncastle.co.uk
Opening Times
Open From 31st March 2015: Castle, Galleries, Gardens & Restaurant open daily 10.30am to 5.00pm**; Castle tours start between 12.15am and 2.15pm
Dogs admitted only on leads.
**Gardens maybe closed in high winds or adverse weather conditions to all visitors to ensure visitor safety.